We all hear tales of fated meetings and destined partings,
of tears shed and broken hearts bleeding...
but they fail to see what goes on in between those two events...
which are, really, sweet
nothings
.
- J
Am I late? Everywhere I look it's
HAPPY BIRTHDAY, KAZU-CHAN!
Not that I'm complaining. Love overflows. :) And it should.
See? Even he overflows with such love.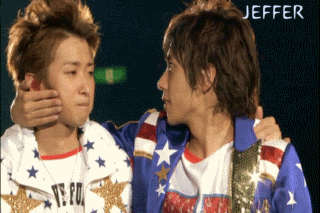 I may as well commit suicide now cause....
[TEGOMASSU] Ai Ai Gasa Performance at Shin Domoto Kyoudai show.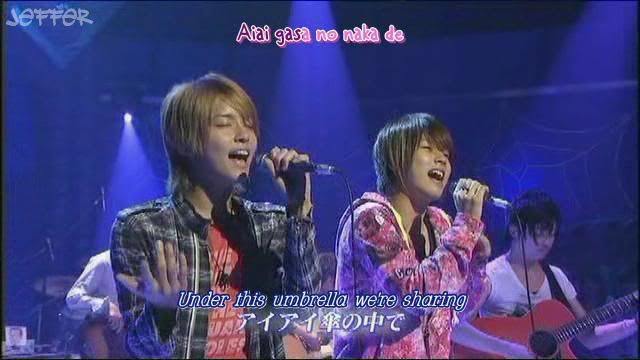 Peace. Out.